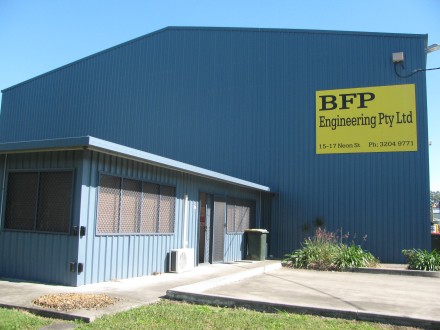 We are an Australian company based 30mins north of Brisbane, Qld. We have been operating for over 15 years as a vehicle manufacturer but our experience goes well beyond 30 years of experience in the Bitumen Industry.
B.F.P. Engineering have adapted to all changes and techniques used and have been involved in new developments in the Dangerous Goods industry for many years due to our overwhelming client base, where the feedback and techniques used in everyday applications are adapted into the changes needed in application and design of products and vehicles to assist the industry in moving forward.
Our constant revision of Dangerous Goods and ADR rules keeps our vehicles up to date with all the new changes to speed up delivery time to get the products to you as swift as possible. We manufacturer all our standard fitment tanks and spare parts on site to keep transport time to a minimum and production strong and quality assurance in check through every stage of manufacture.
At B.F.P. Engineering we strive to deliver the best product, customised to suit your companies needs and are proud to do so.
View Larger Map